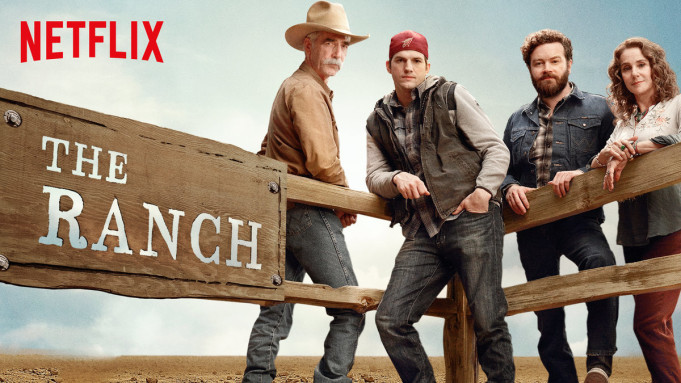 Since December is such a busy month, the North Texas Silverlight Group is not holding a regular meeting in December. Instead, we'll be getting together for a purely social event instead. Join us for food, music, and socializing at the Ranch in Las Colinas on December 13th from 6:00 PM and onward. Our regular meetings at  will resume in January with an awesome Silverlight game programming session with game designer and expert developer Roger Guess.  The event will take place December 13th between 6 and 9 pm.
Next Blendlet Announced!
Our Blender extraordinaire Teresa will be out of town at SQL Pass for the upcoming meeting. Instead, Ram Sudhir Tadavarthi will be stepping up to deliver the next Blendlet. Ram will be covering Blend techniques regarding the versatile pathlistbox control. Ram is a veteran of Silverlight development and this is definitely not one to miss!
Next Meeting: MVVM Smack Down!
As developers it's always exciting to explore new frameworks; while with Silverlight we are in our 4th release we are now seeing more tools being released to assist us in our development. Among these tools are Model-View-ViewModel (MVVM) frameworks. So, without further ado we are excited to announce that our next meeting will be an MVVM Smack Down. In this smack down your presenters will be demoing a subset of features from each of 4 MVVM frameworks. The 4 frame works will be: Prism 4 with MEF – Caliburn Micro – Justin Weinberg, MVVM Light – Bonas Khanal, and Jounce – David Yancey. So please RSVP and plan on joining us on November 8th for our first Smack Down.The strong beam laser  light pen have dual character.
Permanent Location Change
At the last user meeting we asked for a show of hands to see where was preferable for meetings and we listened. We are excited to announce that Sogeti Dallas has graciously decided to fund a recurring location at Microsoft's South Central Offices in Las Colinas! Our dates and times remain unchanged (The Second Monday of each month from 6:00 PM – 8:30 PM). Now that we have these details worked out, news about the upcoming November meeting should be posted shortly. Thank you for your patience!
First Blendlet Announced
We're excited to announce that our first Blend tip of the month or Blendlet will be presented by INETA Champion, community organizer, and Blender extraordinaire Teresa Burger. For this Blendlet Teresa will be focusing on tips and tricks for working with grid splitters and grid handles within Microsoft Expression Blend.
Teresa Burger is passionate about building great user experiences for business applications, and believes that relationship starts at the UI. This has led to a strong foundation in Business ERP Development where she has focused the last 10 years of her career. Prior to that, her work with blind and visually impaired users sparked her passion for true usability. When she and her husband are not writing code, they can be found at any number of local user groups. Teresa graduated from Southern Oregon University with a degree in Computer Programming and Software Engineering and is currently a Senior Developer with woot.com. For more Silverlight and Expression Blend goodness follow Teresa on twitter and visit her blog at geeks with blogs.
First Meeting Change of Venue!
Due to a conflict our first meeting will be held at Microsoft's Dallas location in Las Colinas. The date and time remains unchanged (Still on Monday October 11th 6:00 8:30). Much thanks go out to Chris Koenig (our area's developer evangelist) for helping make the space available.  Microsoft is located here:
First Meeting
We are pleased to announce our first meeting which will be held from 6pm to 8:30pm on October 11, 2010. Our first speaker will be Caleb Jenkins, Principal Consultant and founder of Proaction Mentors. Prior to forming Proaction Mentors, Mr Jenkins was the Senior Software Architect at Six Flags Corporation and a Principal with Improving Enterprises. He also had a successful tenure working with the  Microsoft Corporation as a Developer Evangelist and technology expert.
In addition to his on going work with Proaction Mentors, Mr Jenkins also serves as a national speaker for the International .NET Association (INETA).  He has been recognized as an industry expert by Microsoft with their prestigious Microsoft MVP award for three straight years. He is a strong agile process advocate and a Certified Scrum Master. He has also worked as a technical editor for Wrox Press and was recently a featured presenter on xTrain and Adobe.TV.
In his spare time, Caleb is the host, cameraman and editor for CommunityCast TV. He lives in the Dallas area where he continues to date his beautiful wife and busy himself playing Candy Land and Xbox 360 with their four incredible children. Occasionally he writes curriculum, speaks at conferences, and write code for silly things.Eventually, we'll get him to post some of the gazillion interviews that he's recorded on CommunityCast TV or blog some more.
Sign Up for Sharing the Light
Brough to us by DFWs very own Theresa Burger (T) is a great event, Sharing the Light Victor Gaudioso will dive into Silverlight Development with Blend! Join Victor and T for a two day seminar in Silverlight techniques with Blend and VS2010. The event starts on Saturday, September 25, 2010 at 9:00 AM and runs to Sunday, September 26, 2010 at 5:00 PM.
Victor Gaudioso is a respected member of the Silverlight community as well as a respected former Flash developer. Microsoft recently recognized his exceptional contributions with an MVP Award. He has authored three books on Blend and his numerous videos are a must for anyone developing in Silverlight. When he is not working to improve the development community or producing Silverlight and WPF solutions for his numerous well known clients, he spends time with his beautiful wife and their three children.